So it's beginning to look like summer is well and truly over, although it was certainly good while it lasted! The sun is beginning to rise later, the evenings are drawing in, and it's almost time to ditch the sandals in favour of your trusty winter boots. Personally I absolutely love summer, it is my favourite season for sure! However there is a special charm about autumn; the colourful trees, the excitement of buying new clothes, and that cosy feeling you get when you get home in the evenings.
Now that the temperature is dropping, adding an element of warmth and cosiness to your bedroom is a must as autumn gets into full swing. Here are a few of my ideas on how to prepare your home for autumn and make it your favourite season!
Refresh Your Bed
The easiest way to get cosy at home is to have a nice snuggle up in bed. We spend about one third of our lives asleep so it makes sense to invest in bedding that will keep you warm and comfy to ensure sleepless nights are kept to a minimum.
Treat yourself to an extra warm duvet set (brushed cotton ones are super cosy!) and high tog duvet to really get yourself toasty – 10.5 tog or above is ideal for the autumn winter seasons. You also need to make sure your bed is comfortable, so be sure to flip your mattress every season (or simply rotate it 180 degrees if it has a 'do not flip' tag). If you're in need of a new mattress but don't have the cash to splash out just yet, mattress toppers are a cheap and easy way to instantly up your cosy bed factor. Don't forget to treat yourself to some comfy new PJ's too!
Create a Spa Bathroom
You can say bye bye to cool summer showers and instead make the most of hot bubble baths and pamper time. No matter how small your bathroom is, it's possible to give it a luxurious spa feel. Creating your very own spa bathroom is an ideal way to ensure that self-care stays top of your list and need not be expensive.
Start by giving your bathroom a deep clean and declutter. Are you ever truly relaxed when surrounded by half empty bottles of shampoo and conditioner? Then perhaps invest in some scented candles (I love Neom candles!) and reed diffusers, as well as some fancy bath products and a fluffy towel set if you really want to treat yourself! Relaxing in a tub surrounded by candles with some relaxing music playing will create the perfect atmosphere for you to unwind.
Pimp Your Sofa
This one's easy to do! Want a nice comfy base where you can enjoy your Netflix marathon? Grab all of your soft throws, plumped up cushions, and blankets and pimp your sofa for a cosy night in! Plenty of soft furnishings are essential when creating a cosy place to chill and don't be afraid to go OTT!
If you're sofa is looking a little bit worse for wear and the cushions are beginning to sag then give your sofa a new life with some replacement foam seat cushions. It's a cheaper alternative to having to buy a whole new sofa! Although if you do need a new sofa, I recommend checking out Facebook and local selling groups as I just bought a brand new £500 SCS sofa for only £150 on Facebook!
Clear Out Your Coat Cupboard and Wardrobe
No doubt your hallway or coat cupboard will need a seasonal overhaul too. My coat and shoe cupboard is literally bursting with random things that I don't know where else to put. But now is the time to put away sandals and sun hats until next year and instead organise the space for your coats and outerwear. Make sure you have plenty of strong and durable hooks for all of your heavy coats and if you have space, consider a shoe rack so that by your front door doesn't become a dumping ground for footwear.
Whilst you're in decluttering mode, it's a good time to put away your summer wardrobe and have a clear out at the same time. You could try selling any of your unwanted clothes to make a bit of cash – I've managed to make £300+ lately selling just my old clothes on Facebook! One man's trash is another man's treasure!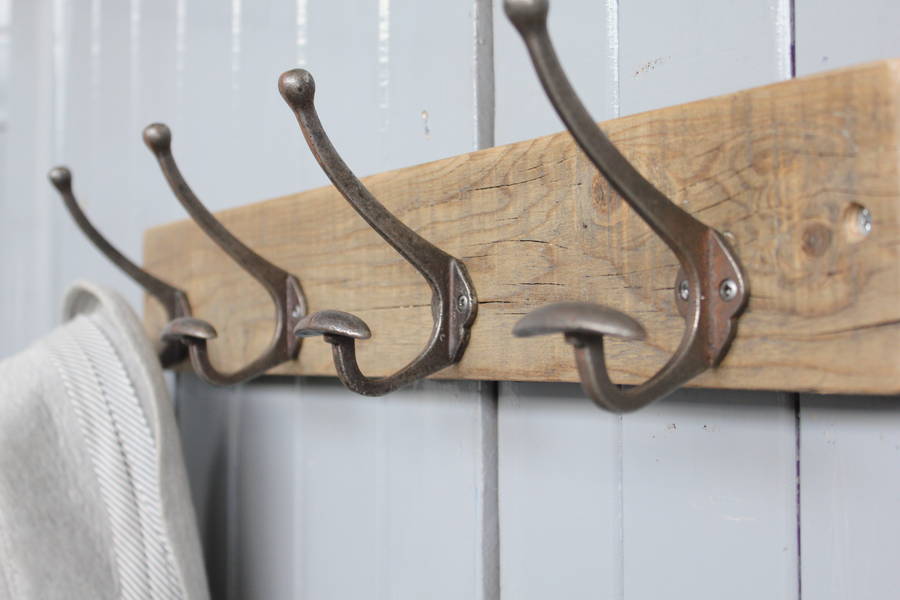 Once your home is autumn ready then it's time to put your feet up, snuggle up, and get cosy with a hot chocolate!
Twitter
|
Facebook
|
Bloglovin'
|
Instagram