London is one of the top shopping destinations of the world. Along with New York, Milan, and Paris, it is known for its high-end couture and fashion brands. Popular shopping streets and locales such as Regent Street, Bond Street, Mayfair, Brompton Road, Notting Hill, and Covent Garden are legendary and these streets attract shoppers from across the world.
From the most popular designer brands to chic boutiques and from high-street ware to art displays, London is the place to find the best of art, fashion, and luxury goods. The shopping centres and malls are also home to some of the best restaurants and entertainment centres.
Let's take a look at some of the most bustling malls and shopping centres in the capital city of the UK.
Westfield London
Located in White City, London, Westfield is one of the busiest shopping centres in this iconic city. The top branded fashion and luxury outlets, the best restaurants in London, and entertainment centres are all located here. The opening of the new 7,40,000 square foot extension makes it the largest shopping centre in the entire continent.
St Martin's Courtyard
The latest and rather happening shopping centre on the map of London is St. Martin's Courtyard, located in the heart of Covent Garden. With a number of fashion boutiques and lifestyle shops, beauty salons and a day spa, St Martin's has become a very popular shopping destination. There are 6 excellent restaurants here which are popular with visitors.
One New Change
Located within a stone's throw from the top hotels in central London such as The LaLiT London, One New Change is best known both for the wonderful shopping and dining experience it provides and also for the excellent views of St. Paul's Cathedral and the London skyline. Unlike other shopping centres, One New Change remains more crowded on weekdays than over the weekends.
Canary Wharf Shopping Centre
Hundreds of branded and upcoming designer stores and numerous cafes and restaurants spread across four malls make Canary Wharf Shopping Centre a favourite with most Londoners. The underground shopping centre offers a unique experience and the presence of high end brands such as Tiffany Co makes it an attractive shopping destination.
Southside Wandsworth
One of the top leisure and shopping destinations in the city of London, Southside Wandsworth is home to some of the best-known retail shops including Debenhams, Waitrose, Accessorize, and H&M. It is also a great dining and entertainment centre which remains open till late in the day. The multiplex in Southside Wandsworth makes it great for shopping and catching up with the latest movies.
Kingly Court
Kingly Court in Carnaby Street is a three-storied shopping complex full of eclectic shops. From apparel to gifts, from art to vintage collections, expect to find just about anything that you can want. The Beauty Lounge here is the perfect place to getaway when you want to take a break from shopping and indulge in some beauty treatments. There are excellent food and drinks options here which make shopping fun.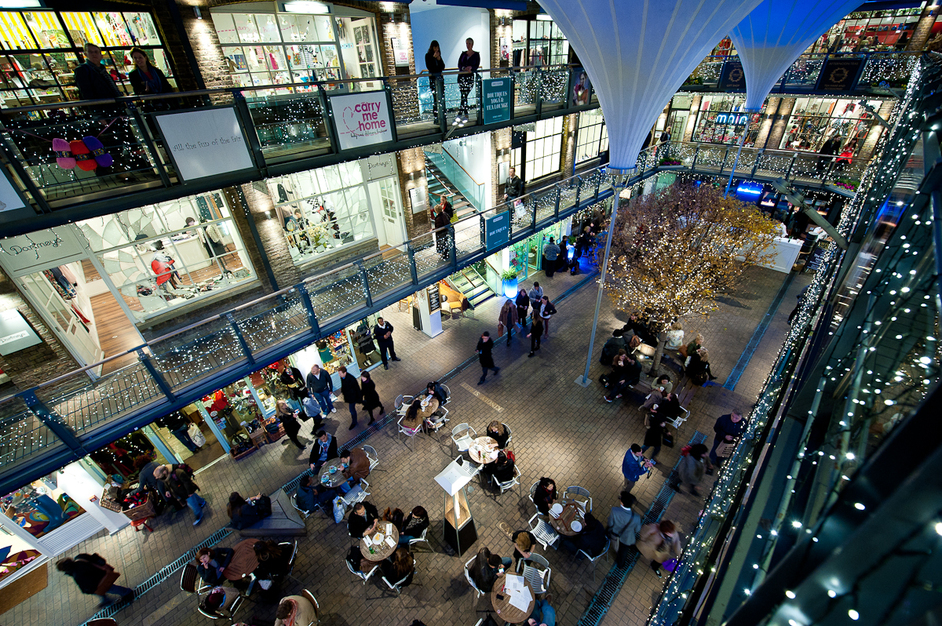 Brent Cross Shopping Centre
With over 2000 of the top brands and 120 stores from across the globe under one roof, Brent Cross Shopping Centre in North West London attracts a large crowd of shoppers. Ever since it was set up in 1976, this centre has been home to some of the most loved brands including H&M, Zara, Marks and Spencer, Levi's, and Victoria's Secret. Apart from this there are home decor, accessories, technology, sports, and jewellery shops too.
Twitter
|
Facebook
|
Bloglovin'
|
Instagram